#released
Fronted by Elena Tonra, Daughter is an Indie Folk
#band
from England, formed in 2010 when
#guitarist
Igor Haefeli and
#drummer
Remi Aguilella joined the line-up. Signed to
#Glassnote
in North America and
#4AD
in Europe, the band has
#released
to-date 4 EPs, 3 albums and 3 singles. Daughter first started playing
#venues
in London and branched out by supporting Ben Howard on his
#European
#tour
, which launched their own touring
#career
as headliners around North America, Europe and Australia.Thei...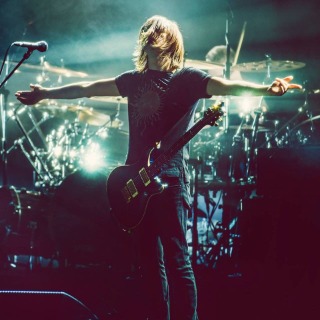 One of the most eclectic and prolific artists in
#rock
#music
, Steven Wilson has been writing, recording, and producing music continuously since the age of 10. A native of Hemel Hempstead in England, Steven was first exposed to music at the age of eight, when he started hearing his father listening to Pink Floyd's "Dark Side of the Moon," and his mother to Donna Summer's "Love to Love You Baby," two albums that were pivotal in the development of his musical direction. His father, an...