#singles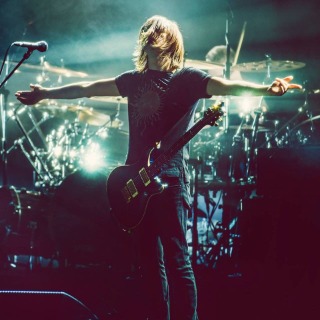 One of the most eclectic and prolific artists in
#rock
#music
, Steven Wilson has been writing, recording, and producing music continuously since the age of 10. A native of Hemel Hempstead in England, Steven was first exposed to music at the age of eight, when he started hearing his father listening to Pink Floyd's "Dark Side of the Moon," and his mother to Donna Summer's "Love to Love You Baby," two albums that were pivotal in the development of his musical direction. His father, an...
Catalogada como una de las bandas de reggae en español con más renombre, tocando en las principales salas y festivales de todo el continente Americano y con 22 años de carrera Cultura Profética es una banda que cuenta con 5 discografías en estudio y 3 en vivo, adicional a los
#singles
que han publicado en los últimos años.  Esta súper banda ha hecho un equilibrio perfecto entre sus letras de amor y protestas, cautivando y multiplicando sus
#seguidores
a través del tiempo con
#temas
com...